Jim Garcia Biography
Coast Guard Service
In January of 1973, I enlisted in the Coast Guard as a Seaman Recruit (E-1) to attend electronics school and become an electronics technician. When I retired in February of 1998, I reached the rank of Master Chief Petty Officer (E-9). Achieving the rank of a Master Chief in the Coast Guard is a major achievement for an enlisted member. To put things in perspective, there are approximately 1,200 electronics technicians in the Coast Guard, but there are only eighteen Master Chief Petty Officers in the electronics technician specialty.

Worked as an Electronics Technician
During my first twelve years in the Coast Guard, I worked as an electronics technician repairing communications, radar, and navigation equipment aboard several Coast Guard vessels in which I was assigned. As I advanced in my field, I assumed additional responsibilities as the electronics shop supervisor. The remaining thirteen years, I worked as an electronics project officer at Coast Guard Headquarters and other Coast Guard shore commands that provided electronics support to smaller Coast Guard commands. Some of my major responsibilities were development of Coast Guard policy for electronics systems and management of electronics maintenance programs which had an annual budget of approximately $7 million.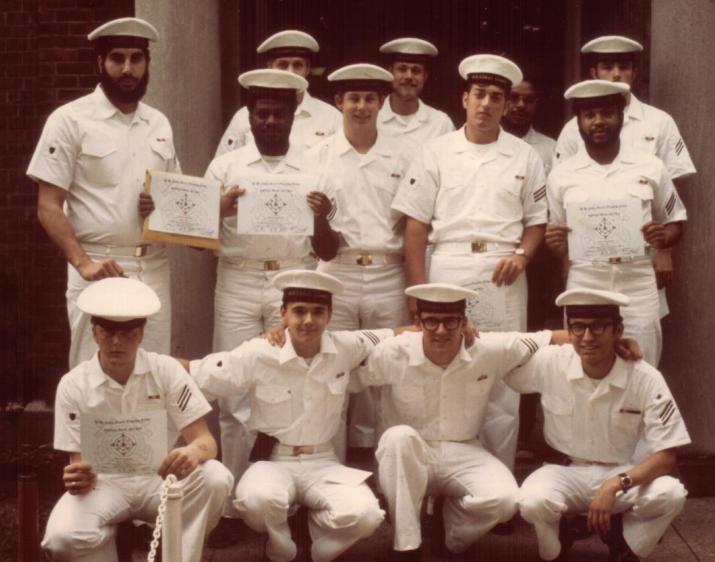 Photo of ET "A" School Graduating Class (September 1973)

Coast Guard Electronics "A" School (1973)
Upon completion of basic training, I attended Coast Guard Electronics "A" School at Governor's Island New York, from March 1973 through August 1973, where I learned electronic theory and repair and maintentance of communications equipment. Upon graduation from electronics school, I was assigned the electronics rating designator and rank of SNET (Seaman Electronics Technician), and I was selected to attend additional training in secure communications at a Navy electronics school in Mare Island, California. Mare Island is located at the northern end of San Francisco Bay.


Assignment on USCGC Venturous (WMEC 625) 1974-1977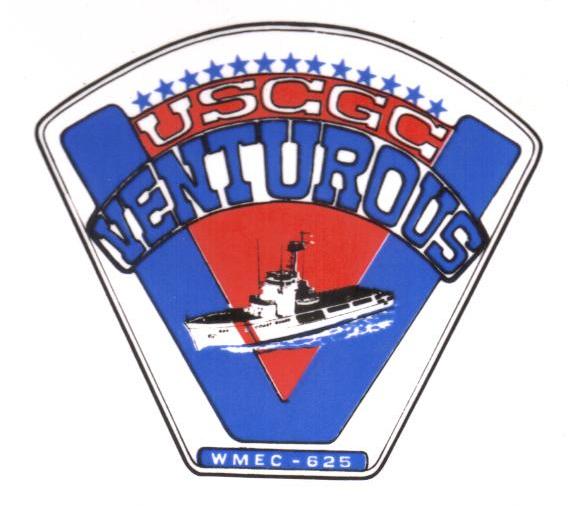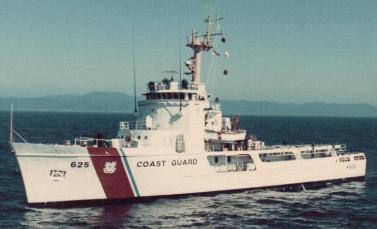 The Cutter Venturous was my first field assignment after completing my electronics training. I reported aboard the cutter in January of 1974. While assigned to Cutter Venturous, the ship performed law enforcemnet fishery patrols in the Pacific Northwest from Northern California coast to Washington state. In addition, we performed fishery patrols in the Bering Sea, and the Gulf of Alaska.
Assignment to Eleventh Coast Guard Districts (CCGD11 (eee)) 1977-1979
Assignment on USCGC Hamilton (WHEC 715) 1979-1981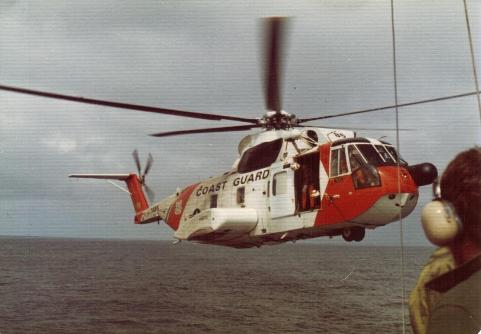 Assignment on USCCG Glacier (WAGB-4) 1981-1985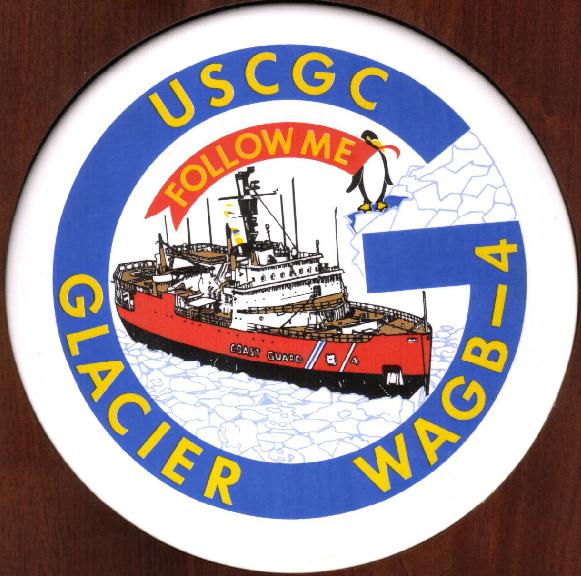 The Glacier was an icebreaker commissioned by the Navy in 1955 and the Coast Guard assumed command of the Glacier in the late 1960s. I reported aboard Coast Guard Cutter Glacier in July of 1981 as a First Class Electronics Technician and assumed the duties of the electronics shop supervisor. In addition to maintaining the electronics systems aboard the Glacier which included radar, communications, and navigation equipment, I was responsible for preparing the ship's electronics shop personnel for refresher training with the Navy prior to our deployments to Antarctica. During my tour on the Glacier, the ship was deployed on three Antarctic Service patrols. This allowed me to visit the following countries enroute and return from Antarctica: Fiji, New Caledonia, Tahiti, Australia, New Zealand, Chile, Peru, Argentina, Panama, Brazil, and Mexico.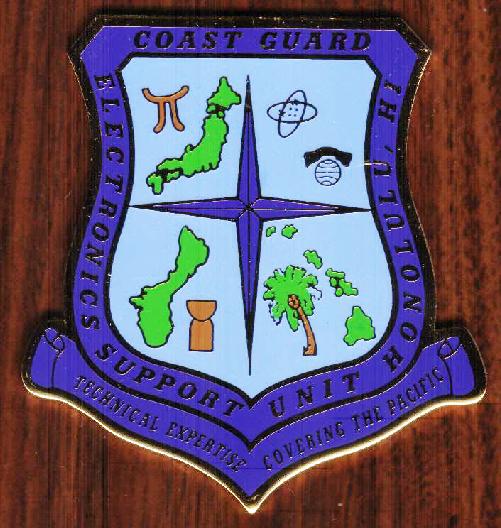 Assignment to Coast Guard Electronics Support Unit Honolulu 1991-1994
In July of 1991, I was assigned to Coast Guard Base Honolulu as the Electronics Shop Supervisor. The personnel in the electronics shop reorganized by the Coast Guard and we were merged with the Electronics Support Unit Honolulu in 1993.

Advancement to Master Chief Petty Officer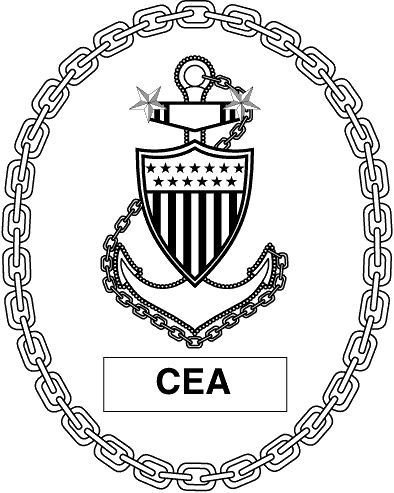 When I was advanced to the rank of Master Chief Petty Officer, my greatest challenge was my assignment at the Coast Guard Engineering Logistics Center in Baltimore, Maryland. At this command, I worked in the Materials Management Division and was responsible for tracking the division's funds which totaled $1.7 million dollars. In addition, I was designated as the Command Enlisted Advisor (CEA) and served as an advocate for over 200 enlisted personnel. My role was to help our junior enlisted personnel solve problems in pay, housing, and other issues. I also counseled new enlisted personnel about career and advancement opportunities, medical, and other benefits that affected them. As the CEA, I had direct access to the commanding officer. If warranted, I would advise the commanding officer of any major problems within the command that required his attention. Upon my retirement from the Coast Guard, I received the Coast Guard Commendation Medal for the work I accomplished while assigned to the Coast Guard Engineering Logistics Center.
Musical Experience
My musical experience began in high school where I learned to play saxophone and clarinet. There was a break in my music experience of thirteen years when I enlisted in the Coast Guard in 1973. I resumed my musical experience when I joined the Southern Maryland Concert Band (SMCB) in 1986 and was a member of the band until 1997. During this time, I played clarinet, alto saxophone, contra-alto bass clarinet, and baritone saxophone with the band. I also served as the band's treasurer for four years and was involved in submitting grant applications to local and state arts organizations.

Formed the Coast Guard Headquarters Band
In 1989, while I was assigned to Coast Guard Headquarters, I organized and managed a Coast Guard Headquarters Band in Washington, DC. The band was a jazz band comprised of volunteer military and civilian employees.

Formed the Peace Chamber Ensemble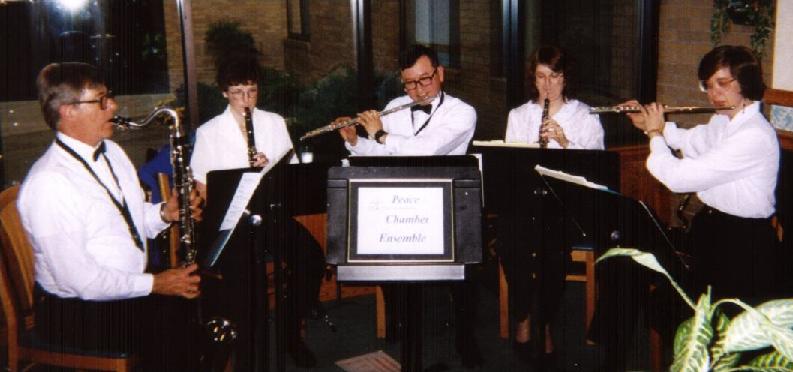 In 1995, I organized and directed the Peace Chamber Ensemble which was sponsored by Peace Lutheran Church in Maryland. In this ensemble, I played flute, clarinet, alto saxophone, and bass clarinet. As the director of the ensemble, I found it difficult to find appropriate music for the instrumentation that was in the ensemble. That was when I became interested in learning how to arrange music for small ensembles that have flutes, clarinets, and saxophones.
When the time came for me to consider retirement from the Coast Guard, I realized how much I enjoyed music and decided to begin a career in music. I received my Associates Degree in Music from Bucks County Community College in Pennsylvani. I then transferred to a West Chester Universiy to obtain a Baccalaureate Degree in Music Education. I expect to graduate from West Chester University in the Spring of 2004.